What is the Christian Medi-Share Plan?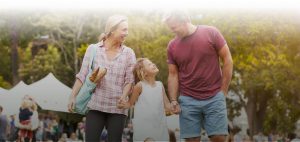 The Christian Medi-Share plan in Nevada is an affordable option for medical cost sharing, enabling families and individuals to cover large health expenses that would otherwise be difficult to cover out of pocket. Each month, the amount you contribute is matched with the eligible medical costs of another member. Medi-Share publishes the bills eligible for sharing through a secure online portal, through which the direct sharing of medical costs between members is safely coordinated. You will know every person whose bills you are paying, and when you have eligible bills, your fellow believers will be sharing those, allowing you to pray for one another.
The Christian medical sharing program is also ideal for those of the faith because of like-minded priorities, keeping qualifying expenses within the teachings of the Bible; the sharing does not cover addictions, abortions or other unbiblical procedures that are not in line with the teachings of Christ. Members are able to vote on what should and should not be covered, allowing them to make decisions together according to the word of God.
Please Note: Medi-Share is not an insurance policy or insurance coverage.  You can read full disclosures here.
Finding Christian Plans in Nevada
This easy-to-follow guide will help you locate Christian-based healthcare sharing plans in Nevada that are right for you. Cost-sharing is an ideal option for those of the Christian faith that wish to be a part of a healthcare network offered by a faith-based, supportive community.
Who is Eligible to Sign Up for Christian Plans in Nevada?
Adults and children of any age are welcome to apply to become a member of the Christian medical sharing community. No one is too young or too old to apply. There are options available for individuals and families.  There are even group programs available for churches and Christian employers.
Those who wish to enroll in a Christian Medical Sharing community must adhere to the following:
Provide a Christian testimony about their personal relationship with the Lord Jesus Christ.
Attend an active fellowship with other Christians and support members in that community.
Profess the Statement of faith.
There are also rewards for living a healthy lifestyle! Find out more here.
See if you qualify. Request a specialized quote >>
When Should I Enroll in a Christian Medi-Share Plan?
Unlike traditional, state-regulated health insurance programs, there is no specific "open enrollment" period.  You can apply any time for a Christian medical sharing plan, though it is advised to be done sooner, rather than later. There is no better time than now to become a contributor and benefactor of a faith-based medical cost sharing community. 
Those wishing to become a member of the medical sharing program have to apply by filling out an application and being approved. Members must be all requirements before being approved.
Find out if you are covered today. Get a quote now >>
Comparing Plans to Traditional Medical Insurance
Christian medical cost sharing plans can offer many people the coverage they need, while also providing a faith-based service. On average, members can expect to save around 50% on their medical costs, and there is an option that fits every budget.  

While Christian medical cost sharing offers its own in-network providers, enrolling does not require you to leave your current provider, should you choose not to.

Member benefits also include zero cost

24/7 access to telehealth providers and dental and vision discounts.

 

Your coverage begins immediately upon acceptance of your application. For more information regarding eligibility requirements for this flexible, faith-based service, simply fill out the form below.

 
Do All Medical Providers Accept the Christian Medi-Share Program?
All medical providers accept the plan, but as is with traditional insurance, not all providers are considered in-network. However, providers who are in-network offer discounted rates to their members to allow medical coverage to be more affordable.  There is a directory for Nevada that provides information on all of the medical providers that are in-network with the Christian medical sharing program.
Request a quote to Learn More about the Christian Programs >>
What Will My Portion of Coverage Payment Be?
As with traditional health insurance, the quote for your coverage will depend on a variety of factors, such as the amount of coverage needed, how many family members require coverage, etc. You will not be deemed ineligible based on any medical conditions.
Finding the Right Medical Coverage in Nevada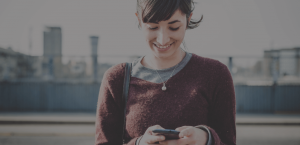 Additional Resources Available in Nevada
It is important to find the healthcare coverage plan that's right for you. Our professionals here at ChristianPlans.com are waiting to walk you through the many plans that are available, and help you find the coverage you need. 
If you want to find out more information about this or other plans, fill out the form below to get help from a qualified specialist today.